About us
At Windocks, we've been helping our customers with their data operations since 2015. Our unique patent-pending technology treats data and data services as artifacts so that they can be easily reproduced and delivered on-demand in seconds.
We're a small group dedicated to serving a large base of prestigious clients, living by the principles of doing more with less. We relish in bringing DevOps and automation to the data layer and enjoy working with like-minded customers.
We've also received recognition from the industry at-large. For example, Gartner recognized us early in our history with a "Cool Vendor" and we keep innovating!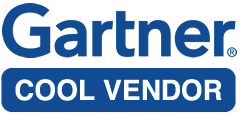 OUR VALUES
What we prioritize
Treat automation as a journey
We aim to serve you at any phase of your automation journey, beginning with self-service data and progressing to scheduled and automated delivery on-demand through CI/CD, alongside technologies such as Kubernetes.
Work with existing technology
We get frustrated when adopting new practices requires swapping out underlying technologies. We designed our systems to work with your existing Oracle, SQL Server databases and your existing storage, as well as any public cloud.
Keep the platform open
Unlike others who seek to differentiate based on proprietary architectures, our aim is to allow you to plug in any data masking, synthetic data generation, authentication, or storage into your automation.
Be accessible
Unlike many so-called enterprise packages, we offer software that is downloadable, easily evaluated, and up-and-running in minutes.
BACKGROUND
Our History
Windocks is a profitable company, founded by former Microsoft employees, operating for over 8 years in the provisioning of test data, with marquee customers spanning industries, including healthcare (Novartis), finance (DoubleLine), insurance (American Family Insurance), and retail (DriveTime). Even more notable than our customers with household names are the multitudes of less famous, mid market customers who have not only made their dev and test more efficient with Windocks automation but have benefitted from real-world reductions in operating costs by using our platform.
Windocks is proud to have the backing and participation of leading investors and advisors in the Pacific Northwest, including Geoff Entress, Venture Partner at Voyager Capital, and Scott Oki, founder of Oki Developments and the Oki Foundation.